NEW EVENT 1998 X-YACHTS European Cup

INVITATION



Dear owner,

the aim of this letter is to inform you that we are progressing with the organisation of the First European Race of the boats built by X-Yachts of Denmark, and to officially invite you to take part in it.


WHERE
Lavagna Yacht Club which is situated approx. 40 km south east of Genova in Italy.
The base of the event will be the port of Lavagna, located in the middle of the "Tigullio Gulf" (from Portofino to Sestri Levante), which has all the facilities needed to accommodate the yachts participating.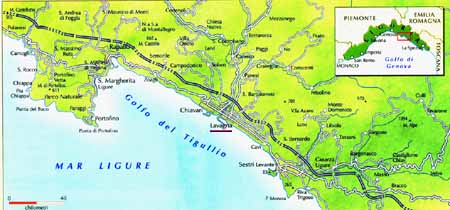 With 1.600 moorings, Lavagna is the biggest docking site in Italy.
WHEN
The 1998 European X-Yachts Cup will be a four day event from Thursday to Sunday, during which at least four races will take place.
The races will then be held on: June 25th/26th/27th/28th
PARTICIPANTS
All X-Yachts – both old and new models.
HANDICAP SYSTEM
Basically IMS rule to be applied. If a yacht should need an IMS certificate the organisation will be glad to issue it, free of charge.
PRIZES
Prizes will be given to the best yachts of each series, disregarding whether the type is still produced or not.
Challenge Cup awarded to the yacht with best overall results.


SPONSORS
HELLY HANSEN
X-YACHTS DENMARK
X-YACHTS Importers
SUPPORTED BY
FIV (Italian Sailing Federation)
CONI (Italian Olinpic Committee)
UVAI (Italian Offshore Racing Association)
Municipal authorities
APT (Tourist information and promotion)
SOCIAL EVENTS (free of charge)
At the end of each race a buffet will be served to the yachts inside the port.
Friday evening: The famous restaurant/disco "La Piscina dei Castelli" in Sestri Levante will be booked for dinner and dancing.
Saturday evening: Dinner in Lavagna.
Sunday afternoon prizegiving.
MOORINGS (free of charge)
From June 20 to July 4 1998.
PORT SERVICES
Complete technical assistance, sails repair, shipyards.
ACCOMMODATIONS
Participants will be offered hotel/restaurant accommodations at special conditions.
ENTRY FEE
Loa < 12.10 meters L. 400.000=
Loa from 12.11 to 13.60 L. 500.000=
Loa > 13.60 L. 600.000=
A 10% discount will be allowed to those boats which entry fee is received within May 1st 1998.

MEDIA
National and International media will be invited to the event.
Reports via Internet are going to be published every day
Please do not hesitate to contact us for any further detail.
Attached you will find a copy of the pre-registration form. If you intend to participate, please fill it in and return it to us, to our fax number or to our E-mail address. Please kindly note that your pre-registration form should be received by us not later than march 31,1998.
The final registration form together with detailed information regarding hotels etc. will be sent to you as soon as your pre-registration form is received.
Hoping to have you with us for the 1998 European X-Yachts Cup.
We send you best regards.
Franco Noceti
President, Lavagna Yacht Club